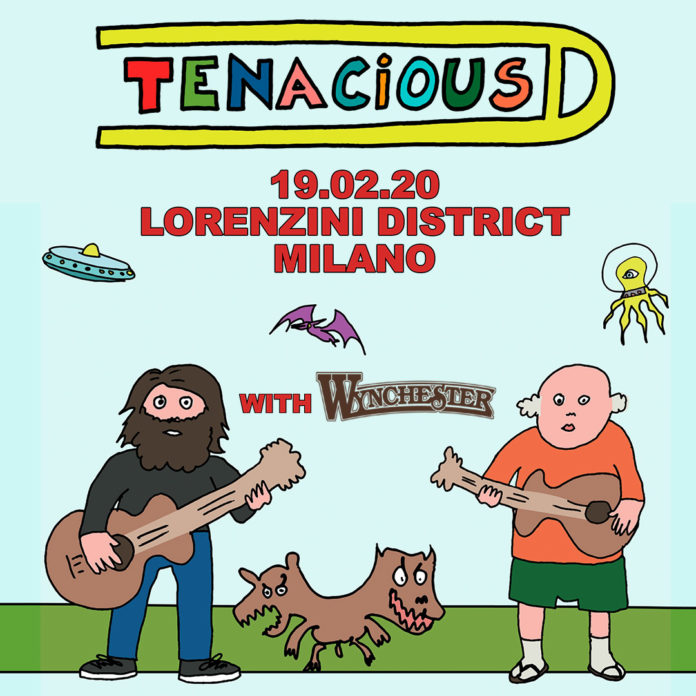 Jack Black arriva in Italia, ma nelle vesti di rocker, con la star di Hollywood che porterà i suoi Tenacious D a Milano. La band, composta da Black e Kyle Glass porterà il suo Post-Apocalypto Tour 2020 sul palco del Lorenzini District il prossimo 19 febbraio.
Ma chi sono i Tenacious D ??
Jack Black e Kyle Gass formano la Miglior Band del Mondo: Tenacious D. Iniziano a suonare insieme nello studio di Kyle a Los Angeles.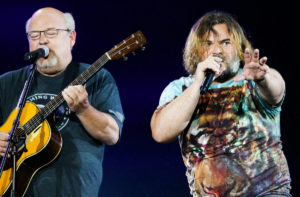 Nessuno avrebbe mai potuto immaginare dove la genialità della band avrebbe potuto portarli, e invece…
Nel 1999 la band conduceva una serie su HBO. Il loro album omonimo esce nel 2001 per Epic Records e viene certificato quasi subito disco d'oro fino a diventare poco dopo disco di platino.
Nel 2006 esce il film "Tenacious D e il destino del Rock" per la New line Cinema. Nel 2012 esce l'album "Rize of the Fenix" che riceverà una nomination come "Best Comedy Album" ai Grammy.
Nel 2013 Black e Gass lanciano il Festival Supreme, un festival comico-musicale a Los Angeles. Nei suoi primi 4 anni, Festival Supreme ha ospitato artisti del calibro di Adam Sandler, Sarah Silverman, Flight of the Conchords, "Weird Al" Yankovic, Patton Oswalt, Die Antwoord, Amy Poehler, Workaholics e molti altri.
Nel 2014 Tenacious D vincono un Grammy come "Best Metal Performance" grazie alla loro cover di "The Last In Line" di Ronnie James Dio.
Il 2 novembre 2018 esce "Tenacious D in Post-Apocalypto", un film animato nel quale ogni frame è stato disegnato di Black e ogni personaggio ha la voce di Black e Gass.
Insieme al film, esce anche l'album "Post-Apocalypto".
Insieme, I Tenacious D, aggiungono un po' di genialità nello già scintillante mondo del rock.
Tenacious D: "THE GREATEST BAND ON EARTH" di Jack Black e Kyle Gass
19.02 MILANO, Lorenzini District
Biglietti disponibili dalle ore 10:00 di venerdì 15 novembre QUI
🎤 Special guest: Wynchester